Azure Analysis Service
This extension adds release tasks related to Azure Analysis Service to Visual Studio Team Service.
Azure Analysis Service Deployment
Visual Studio Team Service deploy task that will deploy a Tabular model to an existing Azure Analysis Service instance. Also option to change the connected source datasource during release.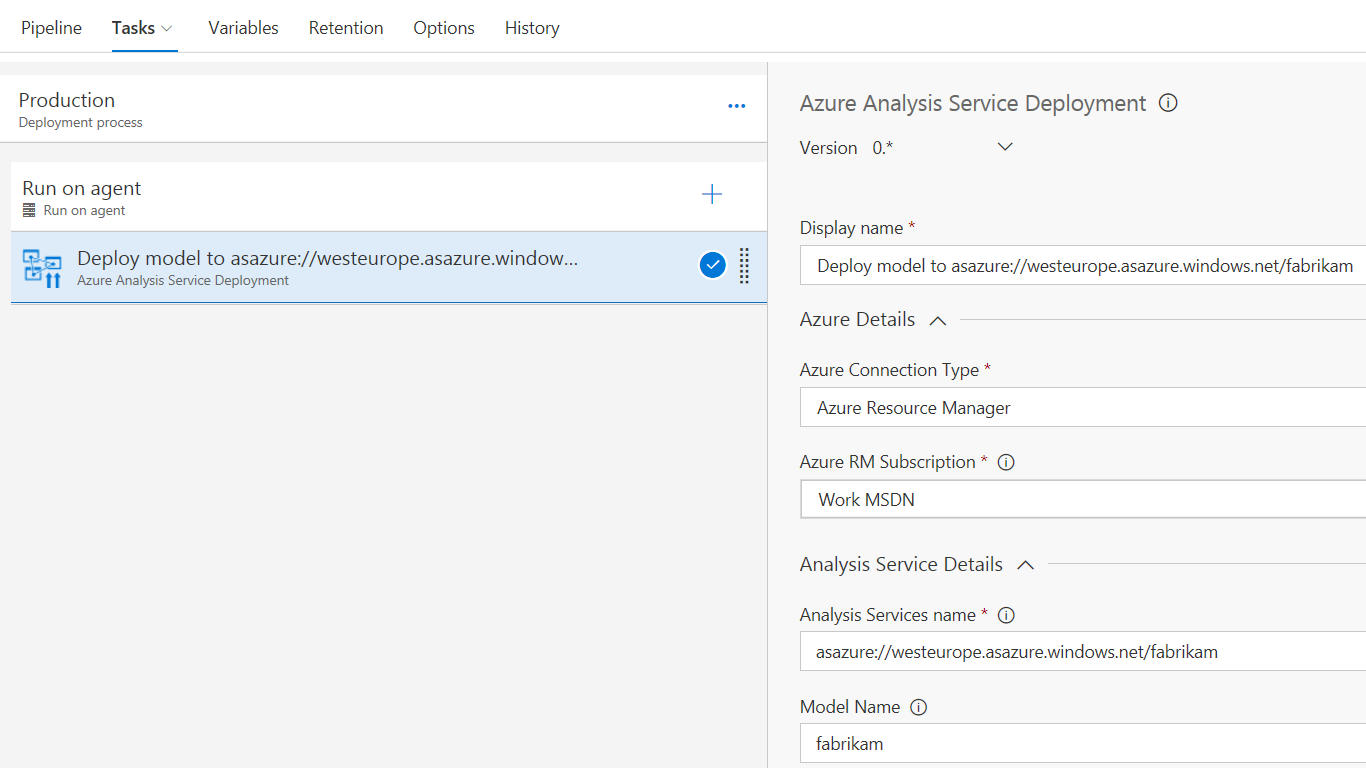 At this moment the following configuration are tested and working:
Model 1400 and a single SQL Server database as datasource
More configuration will follow. Feel free to contact me for a specific configuration.
Azure Analysis Service TMSL Script
This release task can be added to a release pipeline to execute a custom TMSL script against an Azure Analysis Service instance.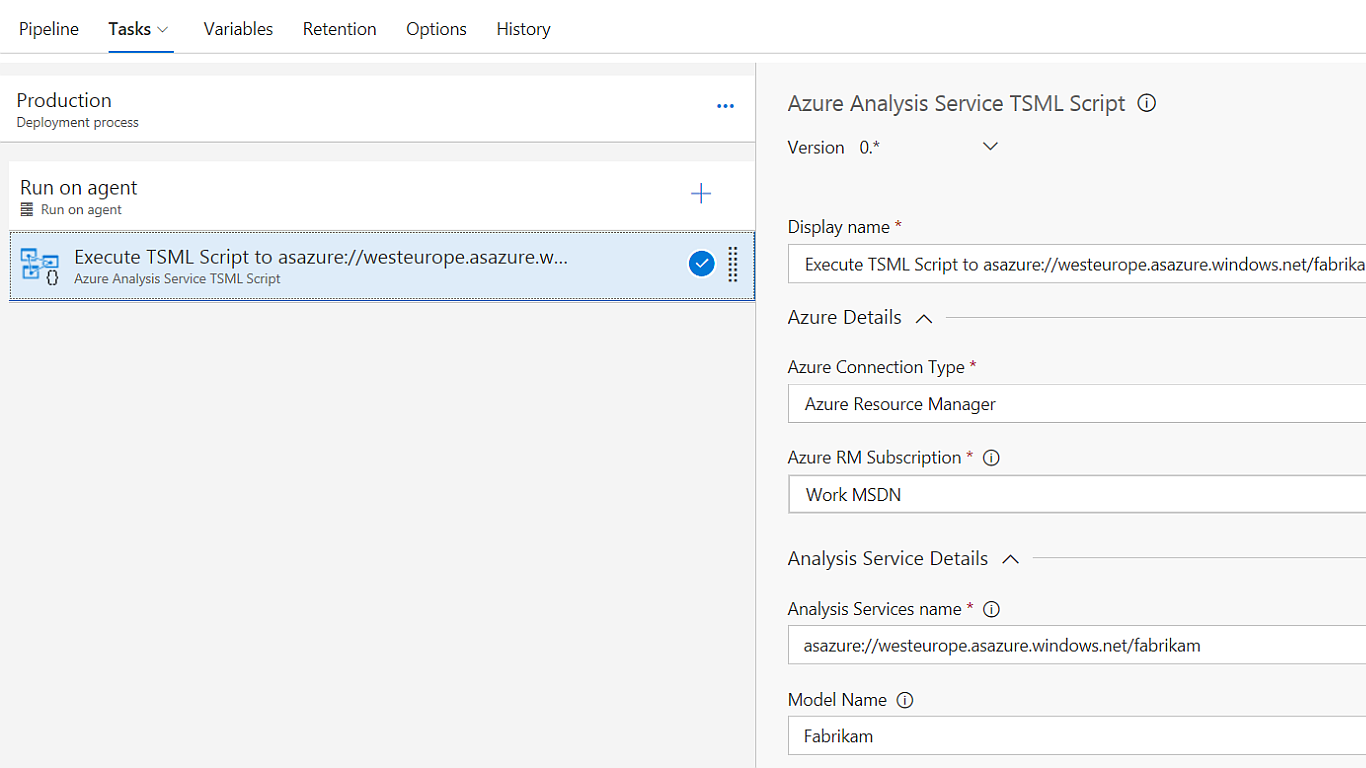 Feedback
If you have any comment related to the documentation, like corrections, unclear features or missing documentation, feel free to leave feedback below via GitHub. Or correct it yourself and submit a PR; see CONTRIBUTING.md for more details. GitHub account required.